Word Dungeon
Word Dungeon
A single-player, dungeon-crawling word game, worthy of your finest notebook.
Word Dungeon is a simple game that you can play with nothing more than a pen, paper, and your imagination. In Word Dungeon you will be using weapons to fight monsters to win gold!
You will write down the name of a monster that you will be fighting, and then write down the name of weapons that share one or more letters with the name of the monster. By crossing out the shared letters of the two words, you can deal damage to the monster. Cross out all of the monster's letters to defeat the monster and claim your gold!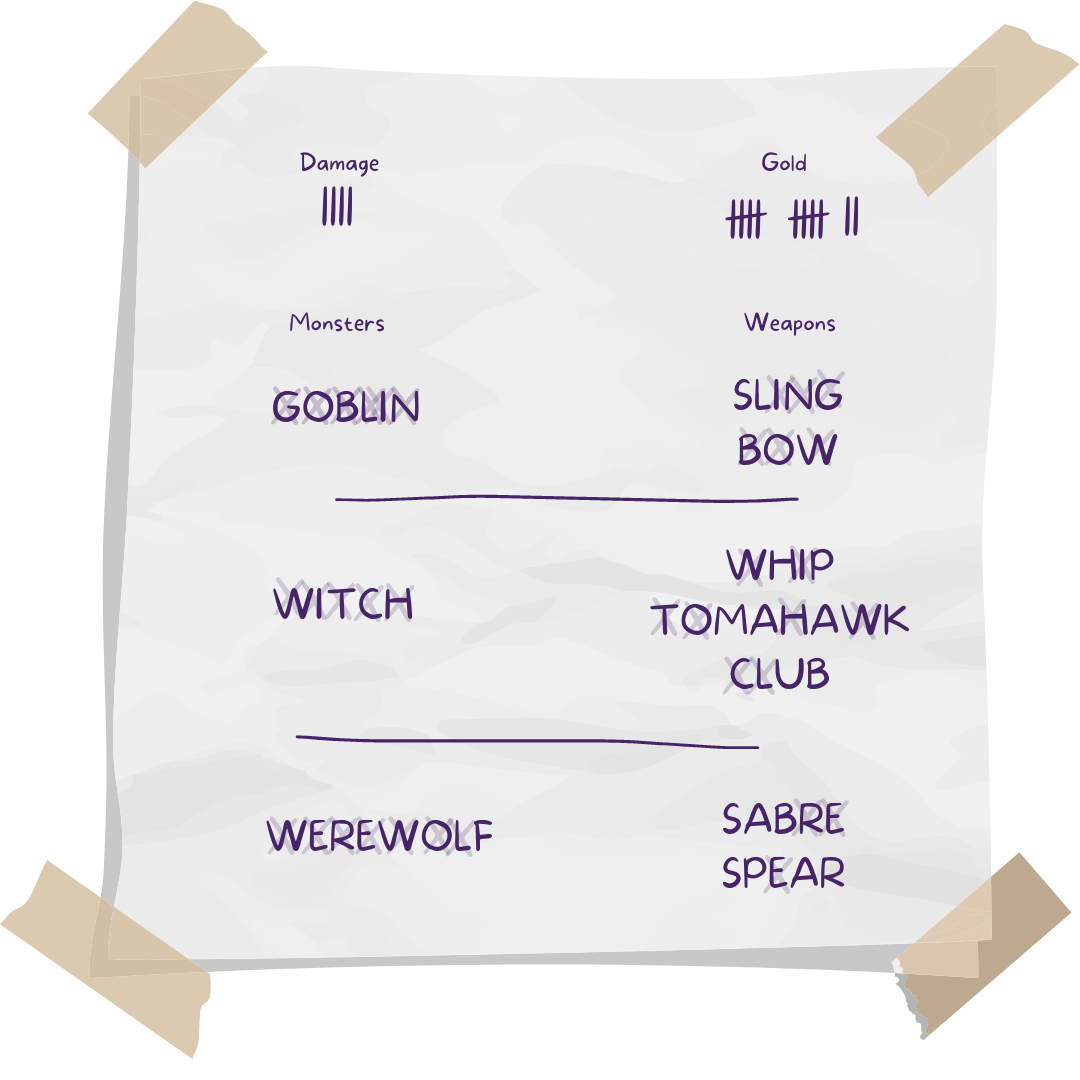 About
Player Count: 1
Game Length: 10-20 Minutes
Pages: 10
Additional Materials: You will need a pen or pencil and paper.
Designer: William Long www.longgames.co.uk
Social: Join us on Instagram.
Download
Click download now to get access to the following files: