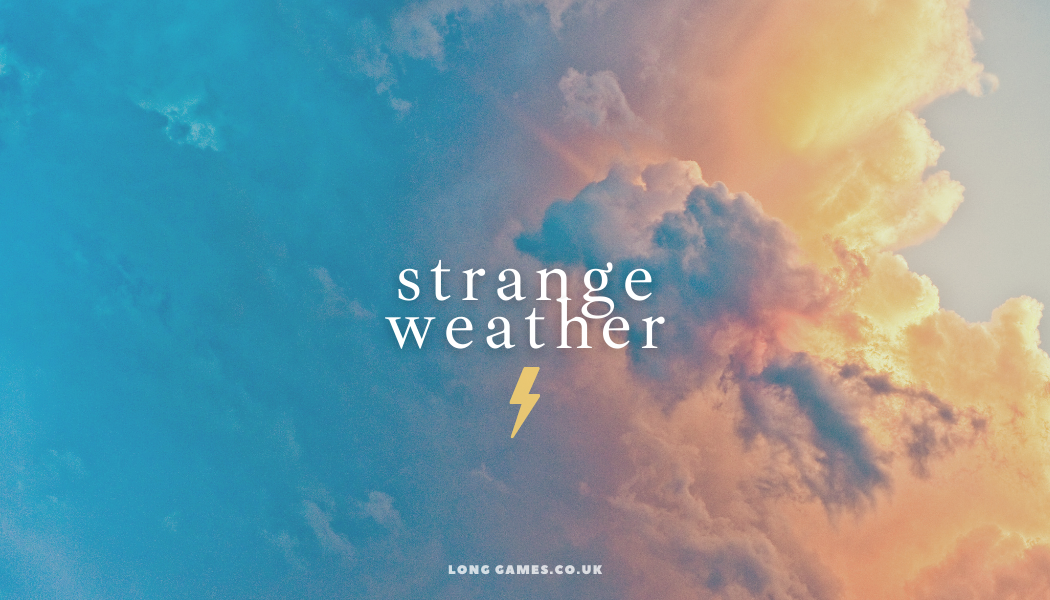 Strange Weather
Strange Weather
Strange Weather is a small weather table for use in RPGs. Roll a twelve-sided die to decide what the weather will be like for the day. If you roll a 12, the weather is going to be strange. Roll a six-sided die to decide what unusual weather phenomena you're going to have.
Will you be pelted with giant hail? Will you witness the magnificent triple rainbow? or will you be caught in a downpour of frogs?
Strange Weather is a fun little tool to add flavour to your adventures. It helps to set the scene and create memorable gaming sessions.
A little strange weather never hurt anyone, right?
Strange Weather was created for the Pleasure-Not-Business Card RPG Jam.
About
Pages: 2 (A double-sided business card).
Designer: William Long www.longgames.co.uk
Social: Join us on Instagram.
Download
Click download now to get access to the following files:
Comments
Log in with itch.io to leave a comment.
Love this! Going to start using this in my Mausritter games.
Thanks! It was be great for Mausritter! It's also a great way to add a low stakes ticking clock to your games by telling the players that at a certain time the weather is going to change
So cool! I'm definitely gonna find a way to use this hehe
nice idea, and it looks great. thanks for making and sharing