The Library Of Sentient And Non-Sentient Books
The Library of Sentient and Non-Sentient Books
A SENTIENT BOOK GENERATOR
The Library of Sentient and Non-Sentient Books is a book generator for fantasy RPGs. You will roll on the non-sentient book table, and if you roll a 20 you can roll on the sentient book table to gain a book. If you spend time reading the book in-game, it will reward you by advancing one of your stats.
This generator was created for our 2021 Generator Jam.
Welcome to the Library of Sentient and Non-Sentient Books.
We pride ourselves on our collection of rare and unusual books. If you take the time to study any of the books in our collection, you will find yourself wiser, stronger, and better equipped for life's adventures.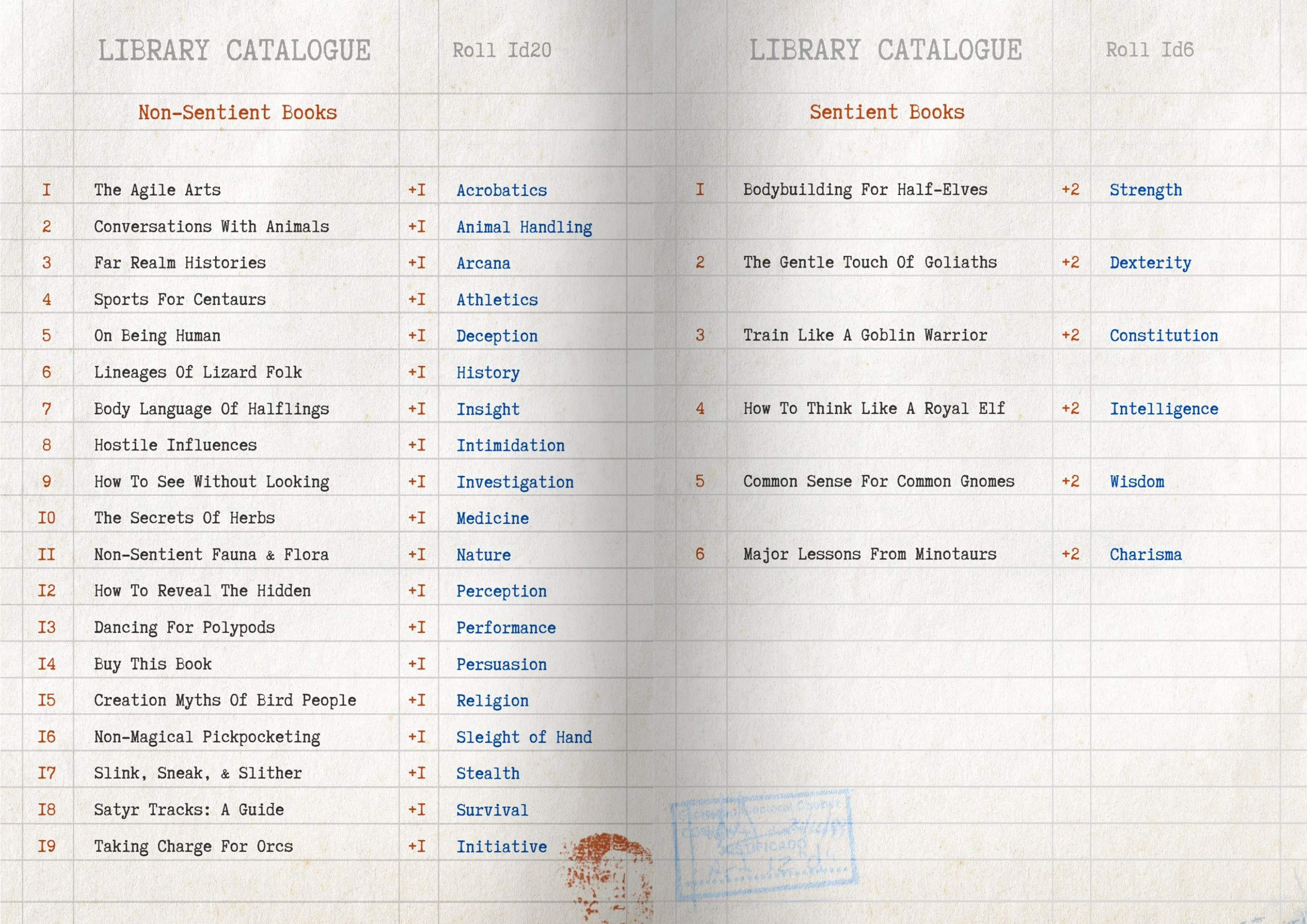 How To Borrow A Book
Roll a twenty-sided die (1d20) and compare your result to the Non-Sentient Book table. You will gain a copy of that book.
If you roll a 20, roll a six-sided die (1d6) on the Sentient Book table, instead, to gain a copy of one of those books.
How you choose to interact with sentient books, is entirely up to you!
How To Use A Book
During your periods of rest, you can choose to read your book. After two periods of rest, you will have finished reading the book, will have learned the book's secrets, and will gain its reward (e.g. After reading The Agile Arts over two periods of rest, you will gain +1 in Acrobatics).
About
Pages: 7
Additional Materials: You will need 1d20 and 1d6
Systems: This generator was designed for D&D but can be adapted for any fantasy RPG.

Designer: William Long www.longgames.co.uk
Social: Join us on Instagram.
Purchase
In order to download this game you must purchase it at or above the minimum price of $0.90 USD. You will get access to the following files:
The Library Of Sentient And Non-Sentient Books.pdf
42 MB